Cheap advertising - Fact or fiction?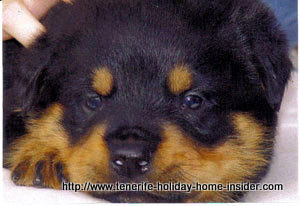 Empty your piggy box... You will be surprised, how much cheap advertising it will buy you. Humble Miss piggy may save your Spanish business during recession.
Just now, also learn effective marketing from Mnumsane a Rottweiler puppy... This may sound like a joke but, it has a message, nevertheless.
What happened?
Would you believe that a second hand shop for used, impeccable baby clothes in a good location didn't succeed because it neglected to advertise?
In fact, it didn't spend a penny on on.
This tiny retail outlet had just the right size to make it risk free, while the rent was very affordable.
This shop also accepted other selected garments of grown ups, on occasion.
It so happened that a friend of mine had some interesting vintage clothes. She was keen to trade them in at this small La Tenerife business in La Longuera.
Premature closing down of business
However, when we went there together, we were informed that the owner didn't accept any more stocks. She wanted to close down after only two months of trying to run her business and had much on sales already.
Then I remembered that it had taken me a long time to notice this shop. Too many others had not heard of it either.
Cheap advertising is a must for any new venture
Don't expect business to run its normal ways during a Recession. Not even with a skilled PR sales lady. More so, bad times need even more advertising to catch more buyers.
A business which is taking off like a rocket without a penny spent to advertise to make it known is almost unheard off.
Tenerife's business Spain success of town?
The used baby clothing really lost out.
All that was needed was cheap advertisement online. Many South American immigrant mothers would have come all the way from the capital Santa Cruz to shop there. They count their pennies for used items. They give them more value for money.
Online ads do help, indeed.
Only one person is needed to spread information offline. I again and again notice, how many new British customers come to Carmen's fruit shop on the other side of the road.
Do you know why? It is, because I shortly mentioned this small retail outlet in all sorts of my pages. That was not cheap advertisement. It was for free from my part. Of course, I also tell all my friends.
Used baby clothes missed the advertising train
Just figure the missed opportunities by lack of advertising by this used baby clothing shop of Longuera Toscal... It had plenty stuff for children which has biggest demand. All on commission, by the way...
Little advertisement needed in Hippie days...
In fact, the 2nd hand clothes business Spain is different. It needs advertising and marketing education. Spain never had hippies like the rest of Europe and America. Ibiza Spain is an exception. The hippies made do with any clothes, as long as they looked crazy or sexy. I know, women in England, France, Belgium, Germany and Holland are not shy to buy used garments to wear. The student girls in Bournemouth UK, for example loved the shops who sold them. One of them could always have a newly arrived outfit of used vintage clothing for Halloween or passed on ballroom dresses for crazy parties.
Marketing is needed in Spain to get word around to cause a new shopping fever. This also concerns shopping on Tenerife Island
for used clothes.
There was and probably still is such a treasure chest behind Hauptwache Frankfurt/Main, Germany, in the 1970ies. There were similar vintage shops in Paris near the old Flea Market Marché aux Puces.
Used clothes example shop Berlin Berlin UK
The used clothing shop Berlin Berlin in Bournemouth was rumored to have the fashion model Kate Moss as a customer. Find it at www.brownbook.net/business/199939/berlin-berlin... The sale's lady told my daughter and me that Kate used to come by, back then in 1998, if I recollect the year well.
In UK and Germany, cheap advertisement is not needed for period clothing shops any more. There, such businesses have a rock bottom foundation. Hunting for vintage clothes, used designer ware and fancy hats from the 1930ies has been the hobby of many a woman, even when her budget allowed for spending more.
Bad excuse for business failure:
The owner of Tenerife's stranded business Spain told me, there was not enough demand for her used articles. Yes sure, while hardly anybody knew, it existed...
She made up her mind to close it down. That was in February 2009, after trying to run a new shop for 2 months only. The premises are up for rent again.
I cannot put up with what happened to this new Tenerife business for lack of advertisement.
Any business takes time. New trends for consumer demand to buy used clothes don't fall from the sky. Marketing is needed. The easiest is to advertise online.
How advertise online?
Feel free to fill in the form above or

go to Advertise online your Tenerife or Spain business...
Back to HomePage of the Tenerife holiday home insider