There are not many Los Realejos hotels but, all are different.
Select Los Realejos hotels for your best convenience.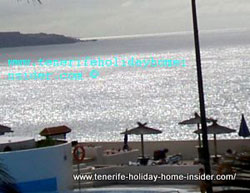 4 star Hotel Maritim almost beach hotel
Hotel Maritim of Tenerife is a smart coastal 4 star hotel which is near two beaches, one of which is only accessible in summer and off the beaten track.
This hotel with tennis courts, mini golf and a stunning tropical garden is much loved by German and Scandinavian tourists of Puerto de la Cruz. Depicted beside is an Atlantic view from one of its sparkling pools.
Country hotel Residencia San Pedro
The San Pedro residence inn may almost be classified as one of Los Realejos hotels of the coast, as it is virtually on the coastal road, while it hugs a protected park and more.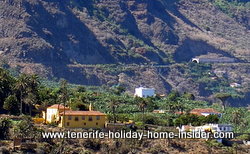 Vacation in most beautiful country scenery Tenerife with so many exciting things to do by the town of most holidays of all Spanish provinces...
Hotel Residencia San Pedro Tenerife faces the island's most stunning nature reserve, a coastal banana paradise, Rambla de Castro and one of insider fishing hang-outs of most popular Tenerife fishing locations, the wild and romantic surf beach El Socorro, romantic trails for picnics, such as at the intriguing Gorge Ruiz Tenderete spot.
3 star Hotel Panoramica Garden of Los Realejos hotels
A town hotel which could almost be called is country hotel is the 3 star Hotel Panoramica Garden which is near the center of a humming Spanish suburb. Learn more about the 3 star Panoramica Garden Hotel of Los Realejos La Longuera Toscal.
1 star Hotel rural Bentor
Hotel Rural Bentor of Realejos Bajo is a well restored 17th century country hotel in the style of Canary Island houses with indoor patio where green ferns trail from its balconies. It is in the old quarters of Los Realejos Bajo with all the charm of its historical features and warm and welcoming people. However, this hotel might not be ideal for family vacations with very small children, unless used as a base for excursions. The steep roads which surround it are not the best for pushing prams.
4 star Spa Hotel Casa Blanca
This luxury hotel complex is also a Spa. It is made up of several well restored Tenerife houses of rustic appearance is superbly furnished and equipped. It could almost be called a mountain hotel, although it is not high enough located for snow. It's within the indigenous environment of the Barranco Ruiz at Icod El Alto of Los Realejos. The ruin of the most ancient Tenerife inn of the region which played a role in Spain's potato history is next door. By the way, it is also in a road which is named after the famous Camino Real Kings Highway.
Please, click plus1 to show your appreciation of this information. Thank you very much.

From Los Realejos hotels back to hotels Tenerife
Please mind that the comment box below is meant to help others. In case you have a question or want to tell me something, kindly use this contact form.

Back to HomePage of the Tenerife holiday home insider