Christmas Eve restaurants of the best

Christmas eve restaurants in the Canary Islands didn't exist in the past. Only hotels were an option.
  
Now since 2015, you can eat out in different ways on the night of December 24. However, always confirm with such restaurants. Often they stop serving Christmas Eve dinners to the public due to sudden family objections.
My favorite restaurant Mil Sabores for eating out on the night of December 24
News for Canarias as well as for Mil Sabores I am excited to let you know that Mil Sabores is one of few restaurants on Tenerife that stocks wines with  denominación Canarias (denomination Canary Islands), for the first time.

The best grapes from five different Canary Islands are turned into wines by an important Bodega in Tacoronte to make such  denominations of origin possible, while the wines are guarantied to be available every year.
Address of Restaurante Mil Sabores
La Ranilla, Calle Cruz Roja,2
Puerto Cruz
Tenerife - Spain
Reservations or confirmations: 0034 + 922 372247
General opening hours: after 6.p.m.
Extraordinary opening nights
December 24, 2019:  From 6 p.m. onward
December 25, 2019:  From 6 p.m. onward
December 31, 2019/2020: From 6 p.m. onward
Its Facebookpage
to see its special menus published
It is important to reserve your place before 9 p.m.at night. Tel: 922 37 22 47 and also kindly check its Facebook page every year, in case it will not be available for New Year's Eve.
Our own Christmas and New Year dinners at Mil Sabores
We were dining at Mil Sabores after the 25th when we learned about their Christmas eve dinner.
    Needless to say is that their doors were also open on the following day.
    By the way, one of their charming waiters spoke fluent English, French, Dutch, German and Spanish.
        Depicted is a delicious Mil Sabores dessert which my daughter tried.
        I heard the first time about this restaurant, more than two years ago. At that time,  my bank consultant praised the duck which is served at this high end Ranilla eating house.
Best Tenerife hotels with Christmas eve restaurants
Hotel Rural Victoria Restaurant
Calle Hermano Apolinar, 8,
38300 La Orotava,
Santa Cruz de Tenerife
Reservations: 0034 + 922 33 16 83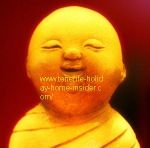 Oriental Restaurant
Hotel Botanico Avenida Richard J Yeoward 1,
38400 Puerto de la Cruz La Paz
Tenerife, Spain Tel: 922 381 400
Open 6.30 - 10.30
24.12 Gala Dress code: Jacket and tie required
31.12 Gala New Year Eve Dress code: Black tie required
Restaurants of the Realejos theme park of the monks serve Christmas eve dinners. They are followed by champagne breakfasts next to a Christmas tree and garlands.
Staying in a holiday home at Toscal Longuera or La Romantica 1 or 2?
Bar La Barca as a compromise
Calle Monturrio,12
38410 Toscal Longuera of Los Realejos
Open Christmas Eve after 10.p.m. at night
Open on New Year after Midnight after 1 a.m.
Serves an interesting range of drinks and some delicious snacks which are not fast food


Restaurants of non Christian cultures
They are establishments whose owners are usually not Christians. Most are Asians and often North Africans. Their cuisines are open on all Christmas days. Therefore, Christmas is also a time to sample Thai, Moroccan, Libanese or even Mongolian besides Chinese dishes
.A Christmas lunch restaurant for December 24 and to celebrate lunches of December 31

From Christmas Eve restaurants back to Tenerife restaurants
      
Tenerife Restaurants on December 24 of 2020 during Coronavirus lockdowns
Mind all Christmas Eve restaurants, Bars and Cafés must close early by 22 p.m. by special laws for December 2020. Most are therefor also open on their terraces for lunches and snacks during the day. Bring extra warm clothes to keep warm outside after hours.

The big patio restaurant of the Monasterio park by Puerto de la Cruz invites to book for Christmas eve lunches and early dinners on its main Patio. Brunches and lunches a la carte (9:00 a 16:00 h.).
    The special or a la carte Christmas dinner by reservation by calling before 20.00 h at Tel:  (18:00 a 22:00 h.).
(+34) 922 340 707
(+34) 922 344 311

info@columbus-sa.eu
Monastery Theme park information with photos

Please mind that the comment box below is meant to help others. In case you have a question or want to tell me something, kindly use this contact form.

Back to HomePage of the Tenerife holiday home insider
This site is protected by Copyscape

Back up to top?