A memorable, private boat tour Los Gigantes, Tenerife, Spain.
I remember a magic,  private boat tour Los Gigantes in Tenerife,  Spain.

It was a few years ago.

We left before lunchtime.
The friend who had invited me for the private excursion off Los Gigantes had to show a club membership card to enter the Marina.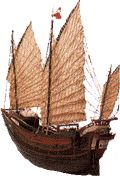 The Marina Los Gigantes is a port for all sorts of sea going crafts.  Most of them were like the boat we had.

Many different tours with boats leave from the Marina of the giant cliffs, as I've mentioned already in my page Los Gigantes, whose link find below.
Very few yachts which I saw in the marina were like the luxury boats  which  I remember from Monte

Carlo or from Costa Blanca/Spain.  Perhaps,  those were all out on  day trips on the Atlantic, somewhere.
There was one that had anchored in the Marina. It looked almost like the graphic here. It took people out on a boat tour Los Gigantes for  whale and dolphin  watching. That sounds great. Doesn't it?
I had never ever been aware of such Tenerife excursions.

After we had bought fresh water for our boat tour Los Gigantes at a shop just outside our Tenerife Marina.


Feeding the fish in the ocean?

We fed some dry bread to brownish fish.
The Marina Los Gigantes  bay was full of them. You may see in the photo beside how they were fighting for the food. And, look, how many they are...
They welcomed the crumbs very much.

Getting shipshape for the boat tour Los Gigantes


We undid the ropes that secured the boat to the poles on the quay. Now,  the boat was almost sea worthy.
 As I helped, it went quite fast.
Now, the small 20 footer was almost ready. It was a nice little vessel. No sails, though.
How much would I love to go sailing in  Tenerife opposite Africa... A 5 hour day trip would also be fine.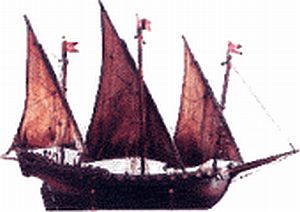 I still kept on dreaming of old sailing ships. I would have gone onto one to head off to any destination.<p>

Our boat seemed so small when we went past the giant Los Gigantes cliffs. They really were almost black. They even looked menacing under the Tenerife sun.
One sees them actually best, from a boat on the water. What an adventure...
In a small yacht on the Atlantic ocean off Los Gigantes
It was quite sensational to feel the movements of the vessel above the waves, so close, during our boat trip Los Gigantes.
It was so relaxing.

Getting warmed by the sun and cooled down by a gentle breeze at the same time was utmost bliss during my boat tour Los Gigantes.Dangerous, I know, because, one easily may catch a terrible sunburn, especially in Tenerife.

At the same time, seeing the white foam in the stern of a shallow boat after it has cut through the waves makes one realize a certain power.<p> Just figure, to be able to move forward in so much water and,  to conquer the waves...
License required to cruise to La Palma?
We, finally,  were out on the open sea.  For most of the afternoon...  We saw the Isle of La Palma. It seemed so close. I wished we could 
 have done a boat tour Los Gigantes to that Canary island. 
But, a license was needed for that, which we didn't have.
The high light of our boat tour (off) Los Gigantes was a brunch in Masca bay.
Did we have our own private bay?
Other boats had anchored at "our" bay. Of course, we had to share it with other boats but, only a very few.  We had to watch the movement of the boat because here and there small rocks were visible just below or above the surface of the water. Also, the distance from other boats had to be watched. The boat, didn't keep still, you know.

I even went for a short swim while the anchor kept the boat secured.  That swim was good. Not that one needed to cool down... 

The boat went a bit fast back to Los Gigantes spraying us with sea water and making us a bit wet.

We saw some dolphins from further away. Nope, no whales. 

Best private boat trips
Nearby Los Cristianos has a luxury yacht waiting for you and your family to take you to swim with turtles. You may sea dolphins or whales and your young child may even take the wheel under expert supervision. This very safe boat is for a maximum of nine explorers for this wonderful trip. The skipper is part of the service.  Contact us  to find out more about his lovely journeys... 
See such a Tenerife private boat tour on the following video...
Sorry, not available now. We shall keep you posted.

Enjoy the Flipper UNO  video tour in the meantime.
The skipper friend who took me on the unforgettable outing lives in Los Gigantes. Needless to tell you, that he loves it.
He also owns a holiday apartment there that is forever booked out, he said.
        
We had yummy supper in a small Italian restaurant in Los Gigantes. I must get in touch with my boat owner friend to find out what it was called.  I had lost touch with him. Don't ask. .. All, my fault...

Another boat tour on a private scale
The Boat Son Caliu is available for shorter trips, such as the one I did to the Masca bay. They donate a small portion of their fee to a Whale charity but I don't know the people.
 Tel: 922 86 06 71 or 922 86 04 41 or 616 59 70 11 to find out about their timetables and price ideas.

Find out if the special offer 'no dolphins, 2nd trip for free' still stands...
Discover daily Tenerife boats trips which are less private.
From boat tour Los Gigantes  back to Los Gigantes information for tourists of all sorts.
Graphics sailing boats by
Free Gifs and Animations
Kindly scroll a little further to comment for Facebook instead?
Please mind that the comment box below is meant to help others. In case you have a question or want to tell me something, kindly use this contact form.

Back to HomePage of the Tenerife holiday home insider
This site is protected by Copyscape

Up to Top?